FLON - A HAITIAN STORY [FINE ART PHOTOGRAPHY]
Miami, Florida, USA | October 15th, 2023
I've always resisted producing an art piece based on my Haitian heritage. Partly because I feel that Haitian art does not break outside of its own chasm, but also because I had nothing to say. That certainly changed quickly when I met Aura, the owner of Les Couleurs Contemporary Gallery and Charity. From our short conversation stemmed the creation of FLON. Through her organization, she was enacting a dear dream of mine; to give back to my community through the one way I know best: Art.
As it so happens, this coincided with a pivotal point in my personal life where I found myself in deep introspection and a sort of reinvention. During that time, I realized that my life was blessed with set of support systems which much of it were women; strong, kind, relentless and creative. They are what I've come to call "pillars".
This is why Catherine Flon was a story that came to mind. Due to the lack of archival evidence however, her existence left the realm of reality and ascended to that of a myth. However, from the little that is known, she was said to be the goddaughter of none other than father of Haitian independence: Jean-Jacques Dessalines. So, as tales of wars were told at a time where our language was still being formed, the principal idea that survived was that of the strong feminine presence amidst a world of war and revolution.
Catherine represents one of those pillars, she can be seen within every Haitian woman today.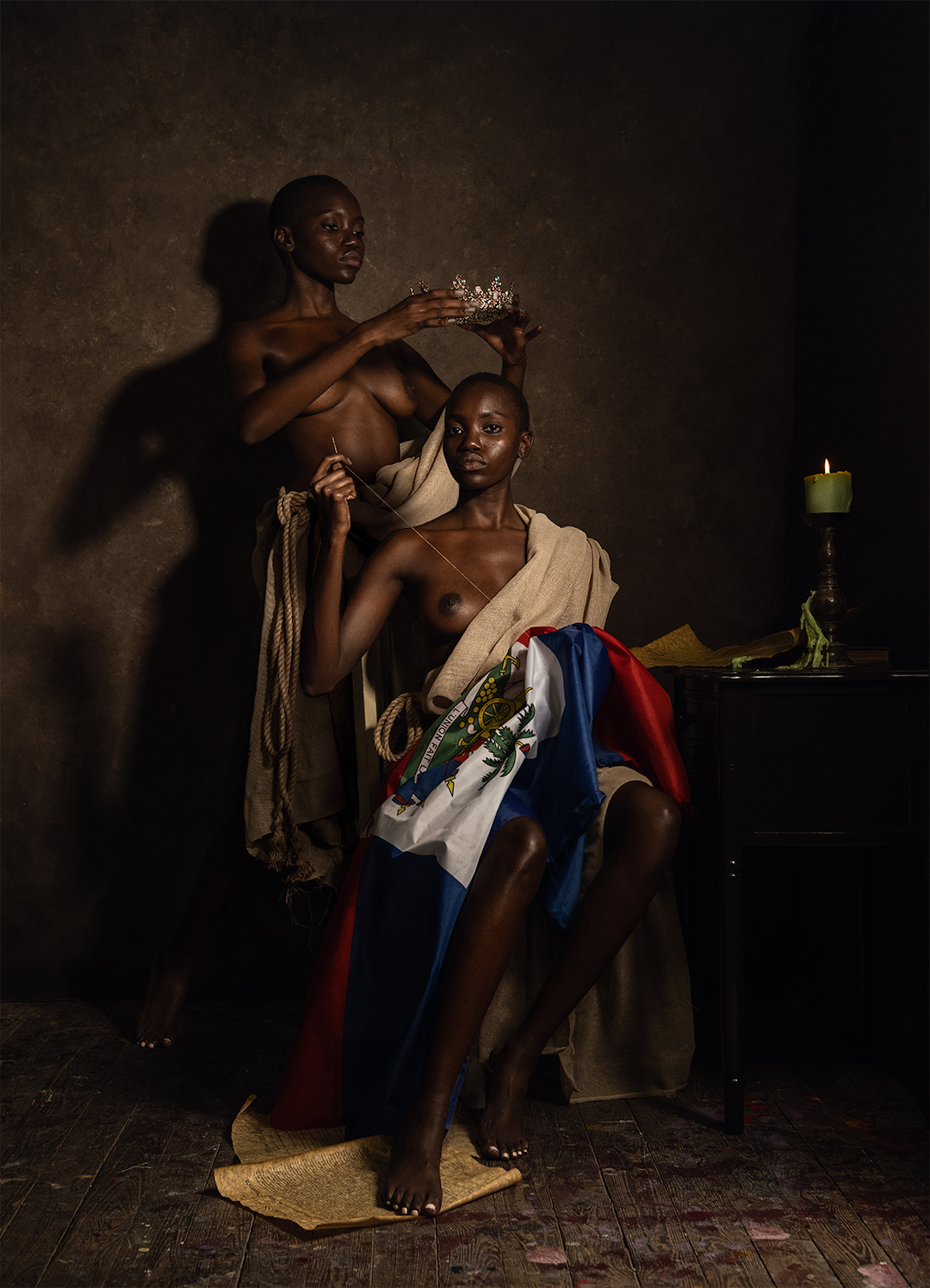 Catherine Flon serves as a symbol of the often-neglected contributions made by enslaved women in Haiti and across the African diaspora. This is primarily due to the scarcity of detailed accounts about enslaved women in the historical archives upon which numerous historians and writers have relied for their research.
"FLON" which was unveiled at Les Couleurs Contemporary Gallery on October 15th 2023, represents my utter gratitude for those pillars and a mere attempt at giving back all the joys, support and lessons I was given to the future women of the Haitian society.