THE SACRIFICE - EXPLORING CARAVAGGIO'S LIGHT THROUGH PHOTOGRAPHY
Miami, Florida, USA | August 9th, 2022
I believe that art tells stories of the times. If one wanted to travel through time, simply look at the art produced during the desired era. And no other matter is more prevalent during our time than emotional health – or lack there of. "The Virgin's Laments" is a continuation of the subject about internal conversations. Although it follows in the footsteps of my previous piece, "Corpus Operis" , it is actually inspired by Leonardo Da Vinci's The Last Supper.
The recent pandemic arrived suddenly and caused a lot of us to not only stay inside, but also to meet face to face with what we potentially may have not dealt with. There were no more distractions and we had to find creative ways to deal with ourselves. I got to observe all that internal noise through my peers as well as complete strangers. As one would have also observed, this sort of strife was very visible on social media which was a festival of emotional outbreaks.
How did the average modern-day person goes through life during that time? How, in a city like Miami where everything feels like a glossy mix of excitement and vapid experiences. I imagined that the forced disconnection with these distractions lead to many realizing how much they have been part of a rat race and were left with lot of internal noise.
Though, for this piece, I am not sure why "The Last Supper" came to mind as a source or inspiration. Perhaps it was the image of Jesus being calm while his disciples frantically buzzed around to the news of his coming betrayal leading to his crucifixion. All I knew, is that I wanted the final result to feel intense and relatable.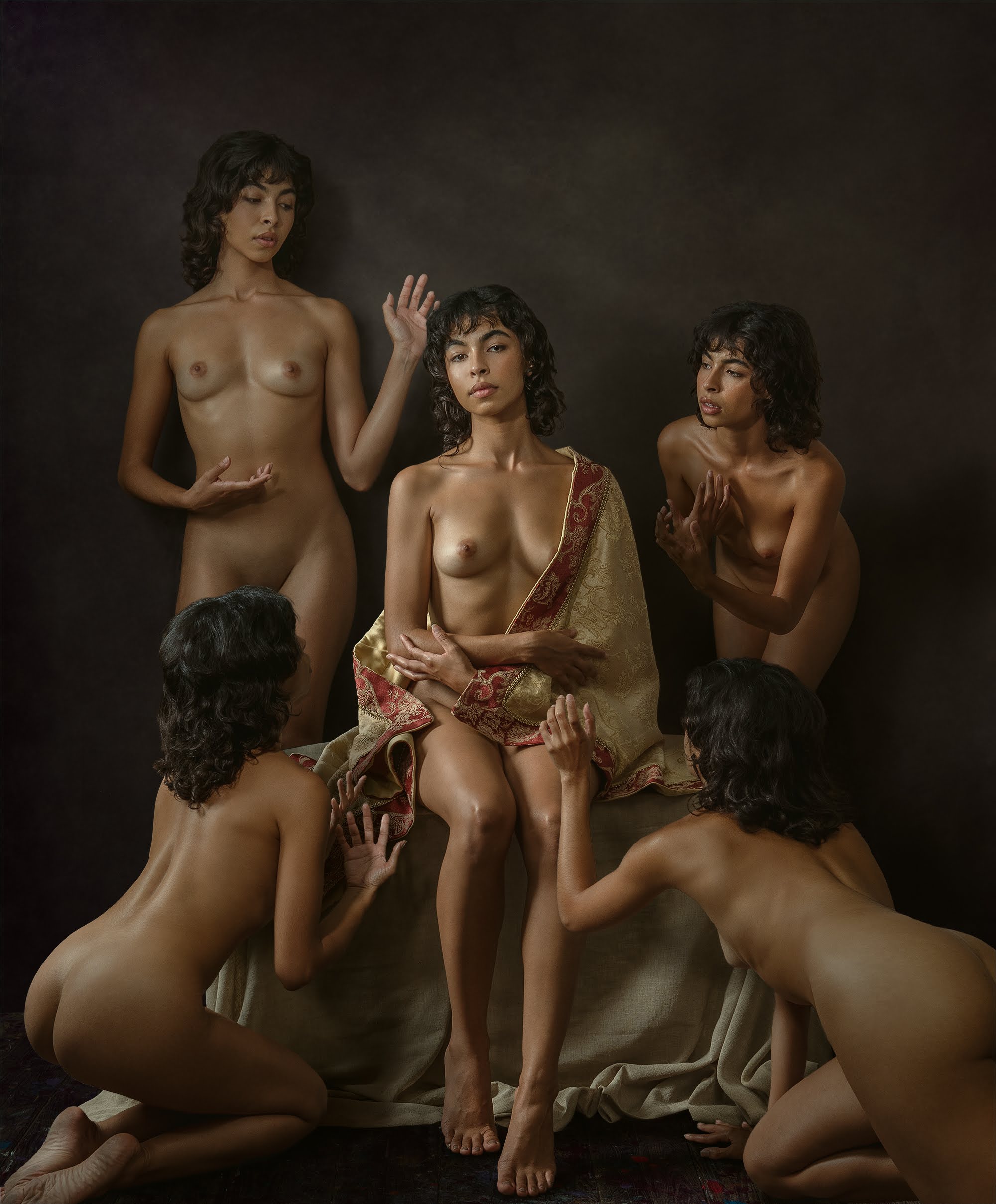 During the early development stages of this idea, I met a vibrant young Miami-based model named Sofia Loren. Yes… that is her name. I am either a lucky old bastard, or I just had to meet her because the gods ordained it so. Meeting Sofia was the best thing that could have happened to my artistic endeavor at that precise moment in time. Some say I may even have found my muse. Who knows? But I am forever grateful.